Hippity Hoppity, Easter's on its way!!
Thanks so much, Irene, for inviting me to be part of this fabulous hop!!!
You might be here from my crush, Mr. Greg's blog. Love him!
You might be starting here with me. And then ya get to go on to another one of my bloggy buddies next!
Either way...WELCOME!!!!
This sweet little hop works like this...
------->13 stops (EACH with a freebie)
------->Learning with Mrs. Leeby as your final stop to enter a Rafflecopter for a $25 Target gift card! (Make sure to follow each blog along the way so that you don't have to backtrack when you do the 'copter.)
-------> At Learning with Mrs. Leeby, you can also win a prize from each of the 13 bloggers! For me, I'm giving away a copy of Common Core Crunch - April (which will be HoT oFf ThE pReSs...it will be posted this weekend).
And...if you haven't entered my Milestone Madness Giveaway, I highly recommend it! Click the pic to get to that post and enter...make sure you do it by midnight ('copter time zone??) on Sunday night (3/25)!!!
Before giving you my creation, though, I must shout out the lovely digital gurus' work that I used to make my freebie...
The freebie backgrounds are from...
----->Ashley Hughes (TpT Store)
click pic to head to her blog
and those adorable freebie Peeps are from...
----->Krista Wallden (TpT Store)
Click pic to head to her blog
K...here you go -
Two literacy centers for you... click the cover to snag it up.
Each center does have a large header, but they're not pictured...
You may notice a typo in the Plurals recording page, but it's no longer a typo on the actual pdf that you'll be getting.
Thanks for hoppin' by!
Now, head off to the fantast-errific Jennifer Tice at...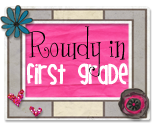 Hoppity Smiles - Lisa